100 Vases
2019 - 2020
💯 slipcasted vases, glaze, mixed media
Installed at the Rhode Island Desert
RISD BFA Ceramics Thesis

I take objects that are historically viewed as minimal and humble and lovingly dress them in vibrant patterns or hazy gradients with hand-crafted actionsthat mimic digital effects. I use the vessel as a conduit between tradition andpersonal experience, a symbol that evokes the long history of craft, while actingas a stand-in for a body. Utilizing the vessel, I alter their surfaces with layers of ornamentation as a strategy to investigate ideas about memory and self-identity.The different surface manipulation and alteration of each form signifies mystruggle of reconciling with my past self. Every time I revisit these memories, they become slightly altered blending together unreliably. This abstraction finds it's way formally into my work as recognizable wares become warped & flattened.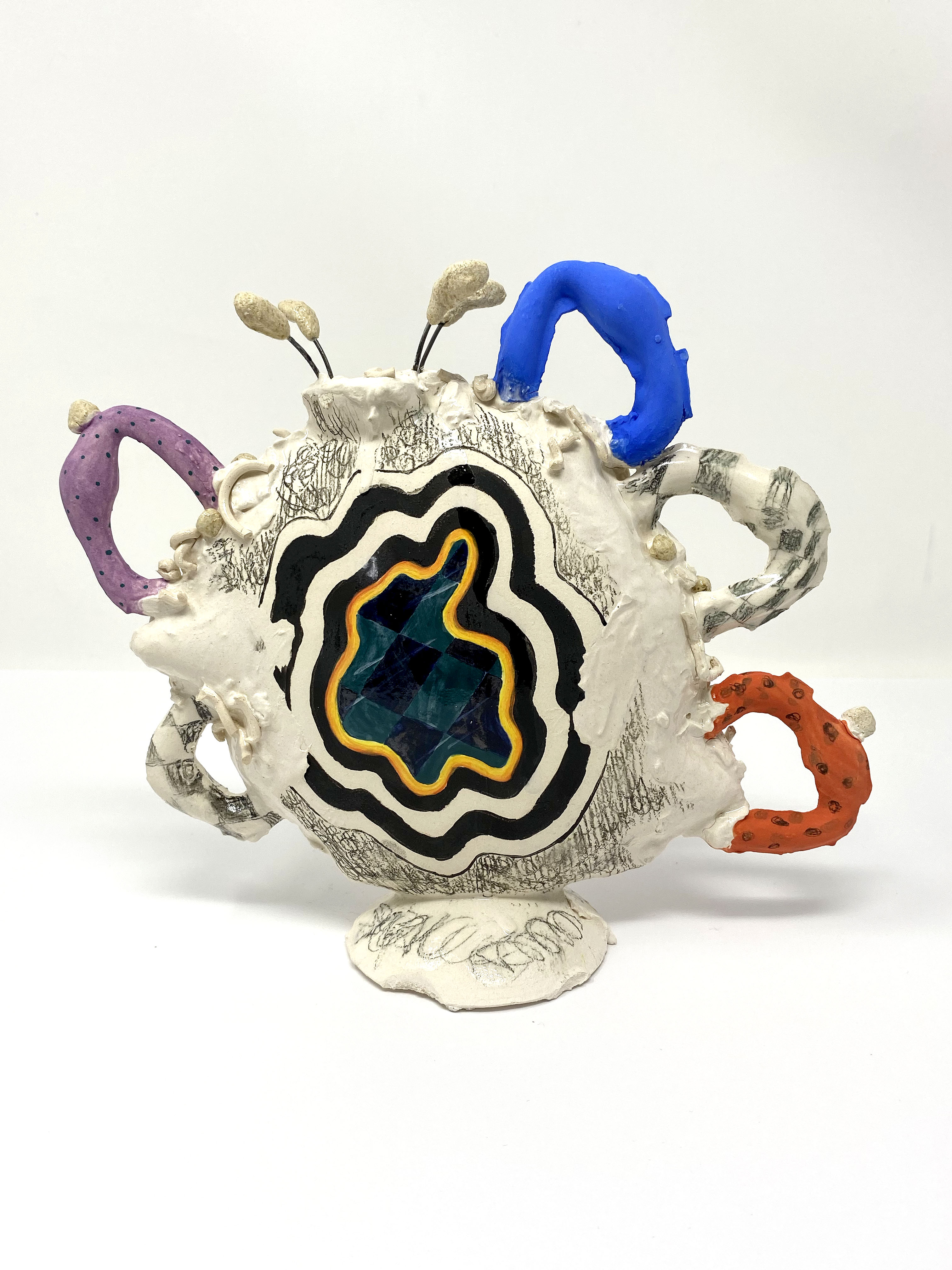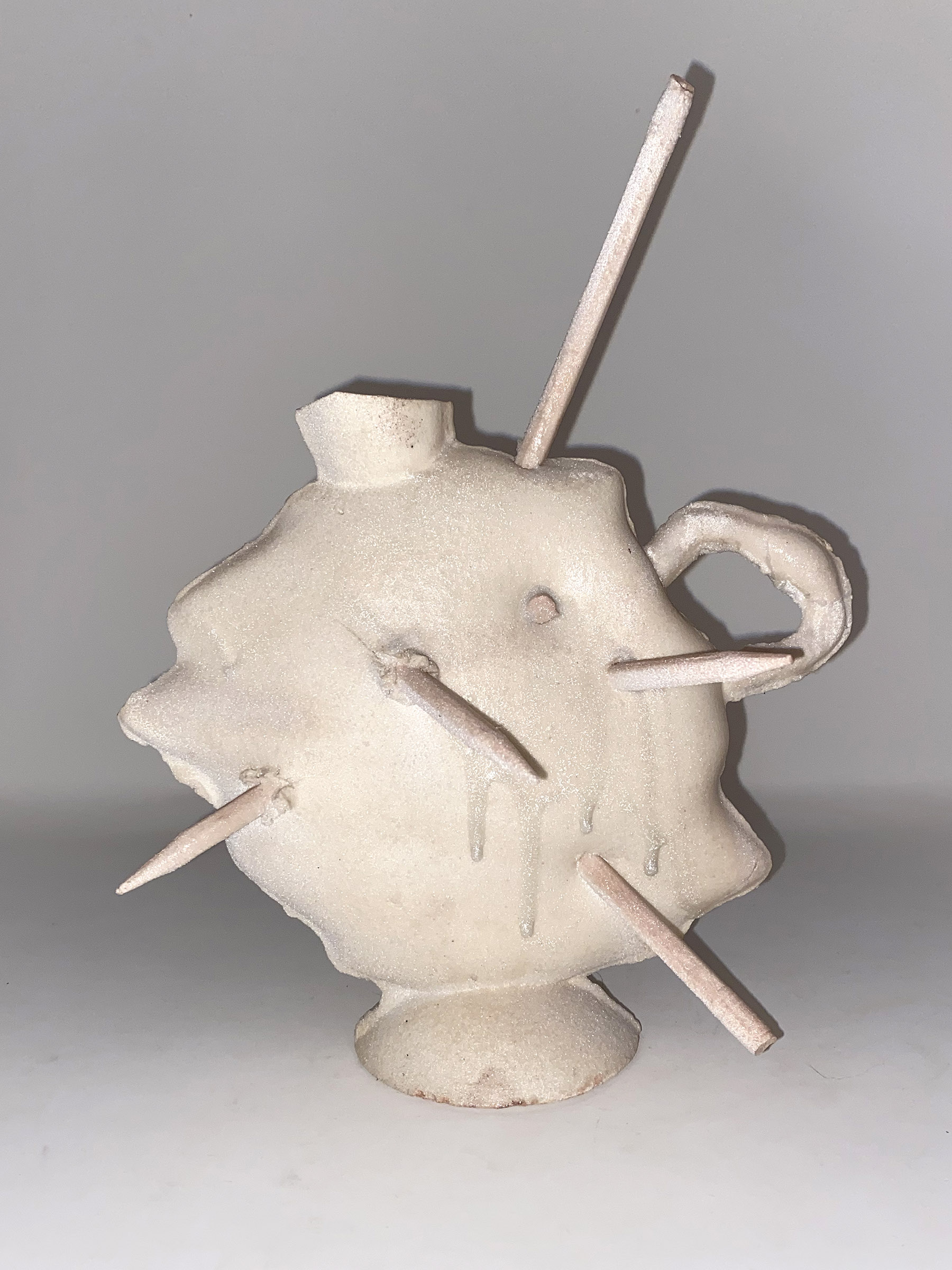 🏺Digital Ceramics🏺
2020 - Ongoing

"My Vases Live Online!"

3d Printed Ceramic objects & vases

Printed using the Potterbot.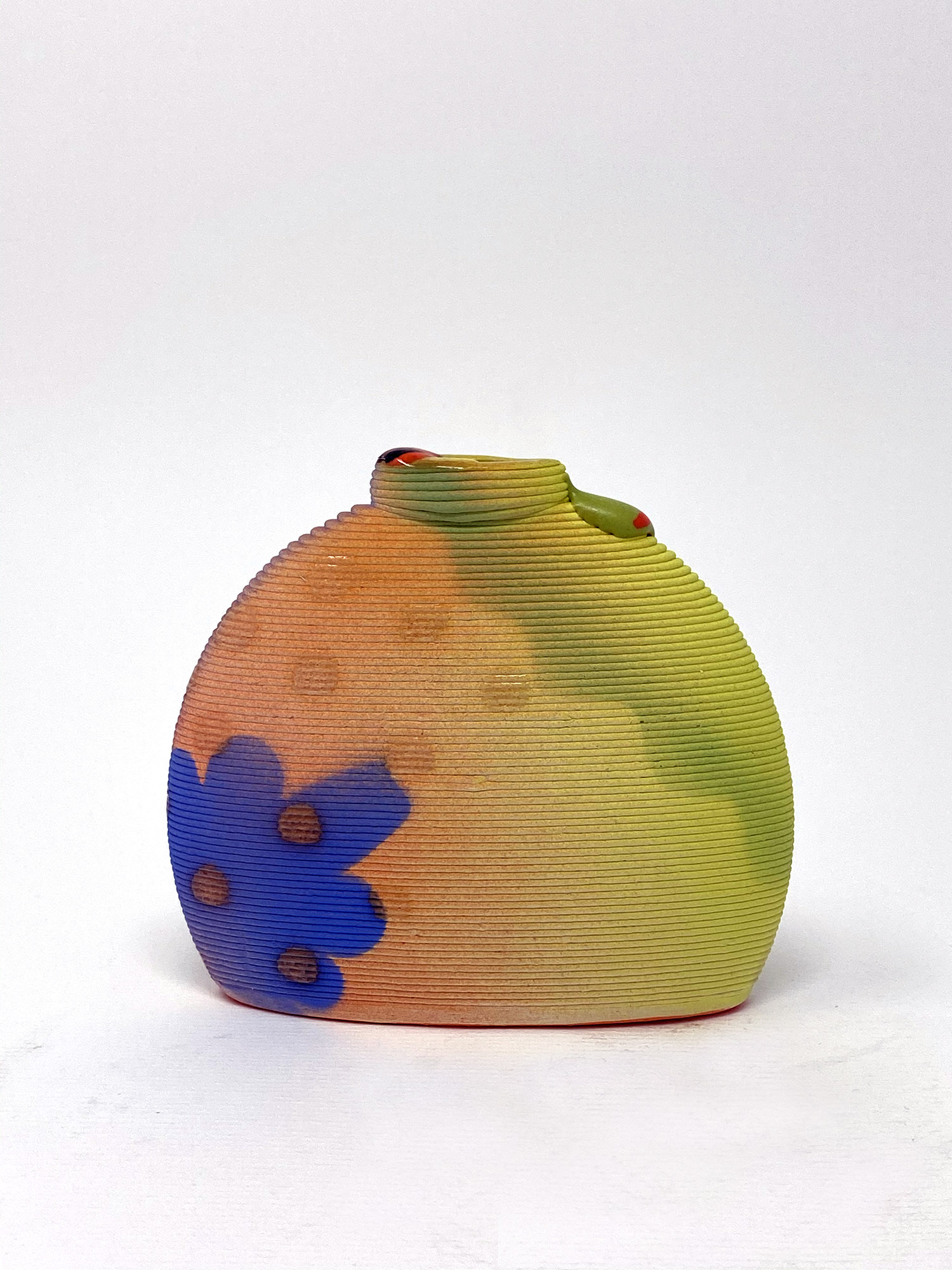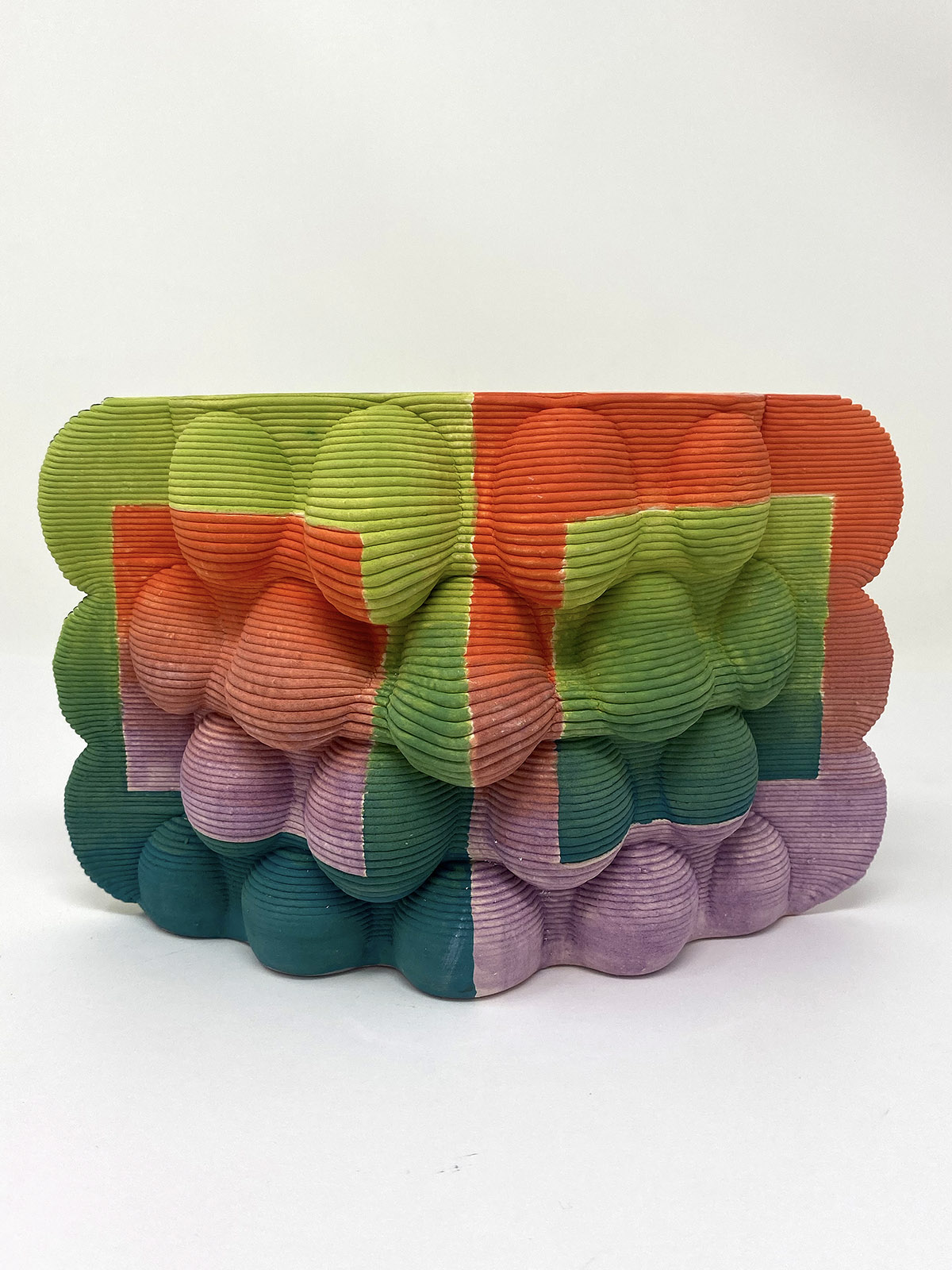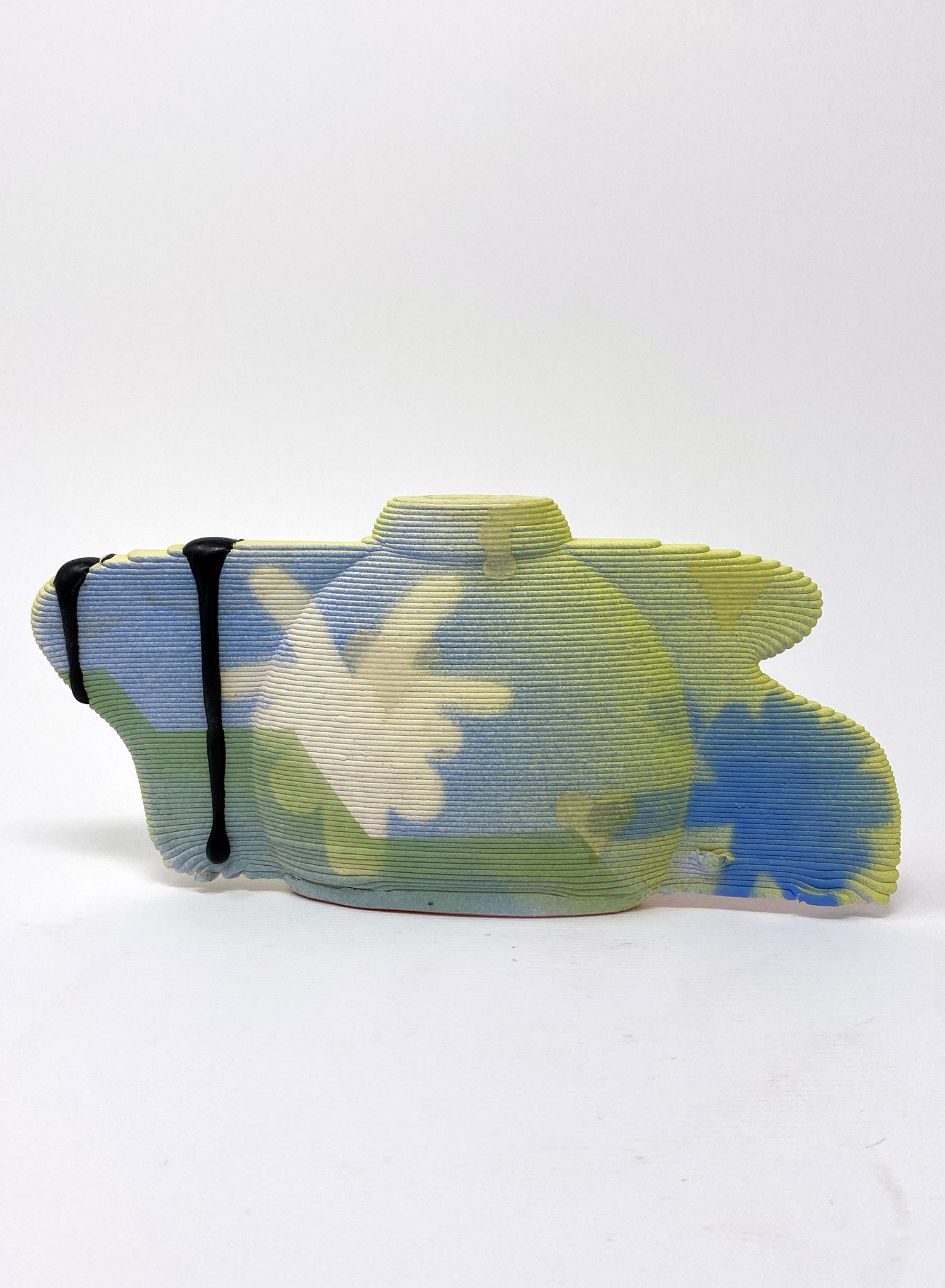 Foam-Ware
2019 - Ongoing
Stoneware, Glaze, mixed Media
"The Essential Goods Show"
at Fisher Parrish Gallery
Available for purchase,
Here!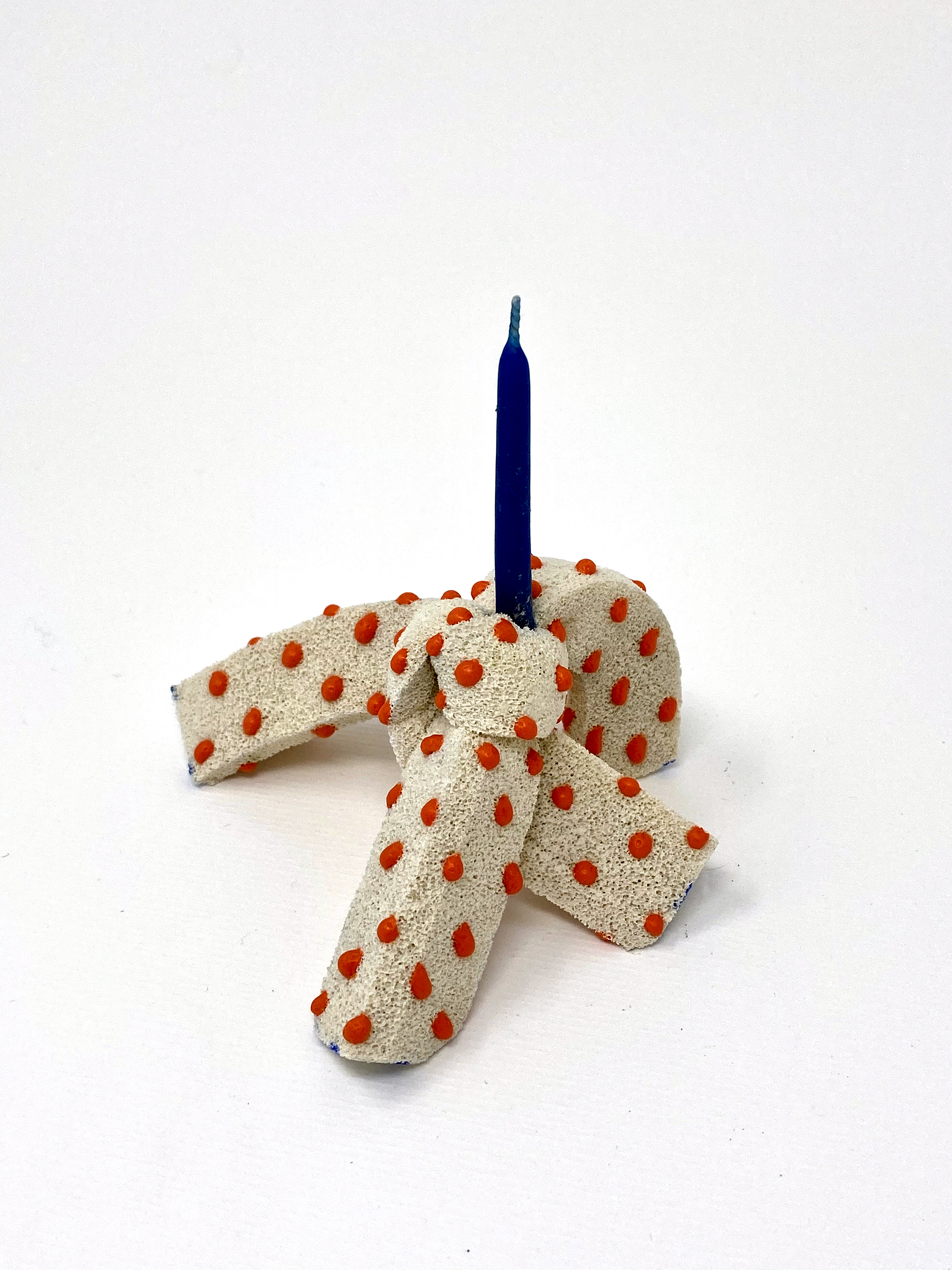 FLAT VASE !
2018 - 2019

Handbuilt


Stoneware or Terracotta, Glaze, gold luster, mixed media